Turkey is a just out of a fairytale bliss. A place where beauty meets excitement. This country has gained prominent popularity over the years. Lovely snow capped mountains rising from endless deserts with brimming coffee and dates- Turkey is a land of the paradise. Your Turkey vacation can be both endearing and exciting. We bring you an insight of how well you can plan your trip and to which places. Solo or group of family- I am sure your Turkish vacay will be the best one. It is very easy to apply Turkey e visa online.
 Attractions of Turkey
 1 Hagia Sophia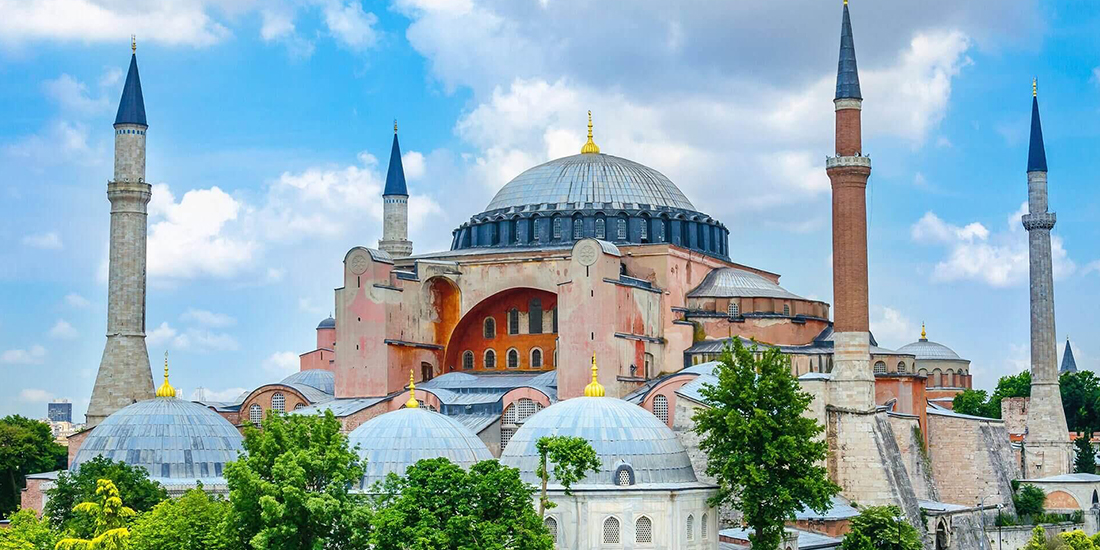 A Roman engineering marvel with a 102 feet diameter massive dome. Witness the best-preserved ancient structures of Turkey which operate now as a museum.  Minarets and cavernous frescoes on the interior walls will leave you amazed.
 2. Aspendos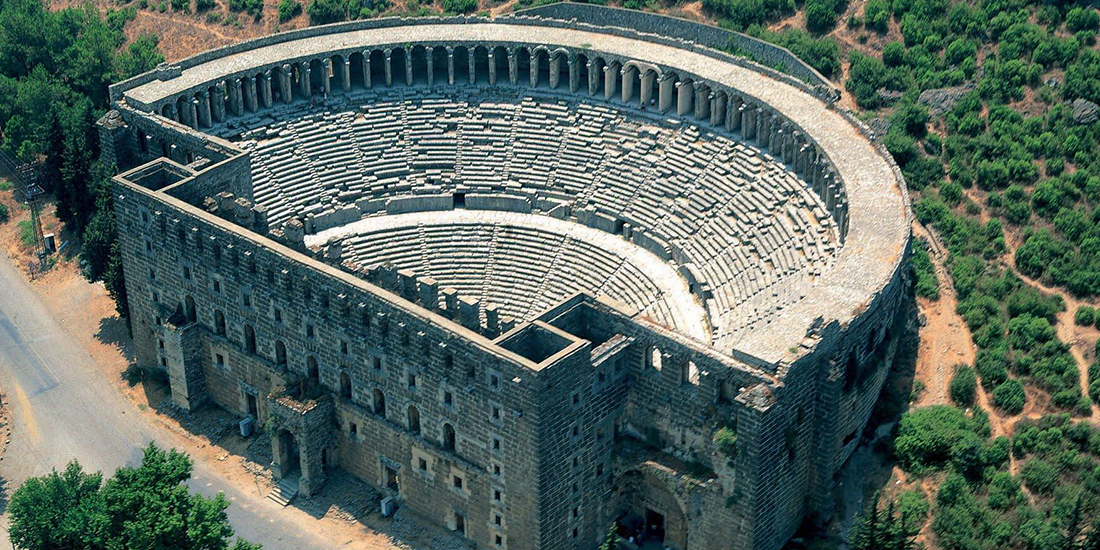 It's time to visit an era gone-by, The Roman Theatre of Aspendos. A popular tourist destination constructed in 155 AD with an arrangement/capacity of 15000 people seating at a time. The theatre has survived over time thanks to the constant repair. It also hosts a summer festival which is a top draw amongst tourists.
 3. Ephesus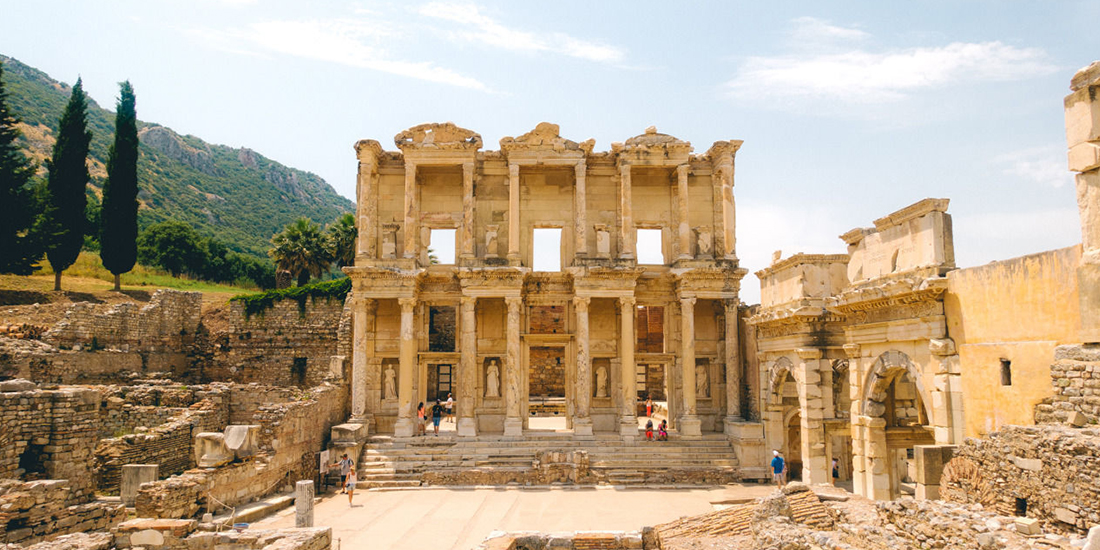 Who wants to miss the golden age of the Roman era? Get a glimpse of it by visiting Ephesus. The remains of Ephesus have several monuments and marble-columned roads will make you nostalgia. Although it was once renowned as the Temple of Artemis which was later destroyed. It still has structures such as the Library of Celsus and the Great Theater. And everything is open for public viewing.
 4. Pamukkale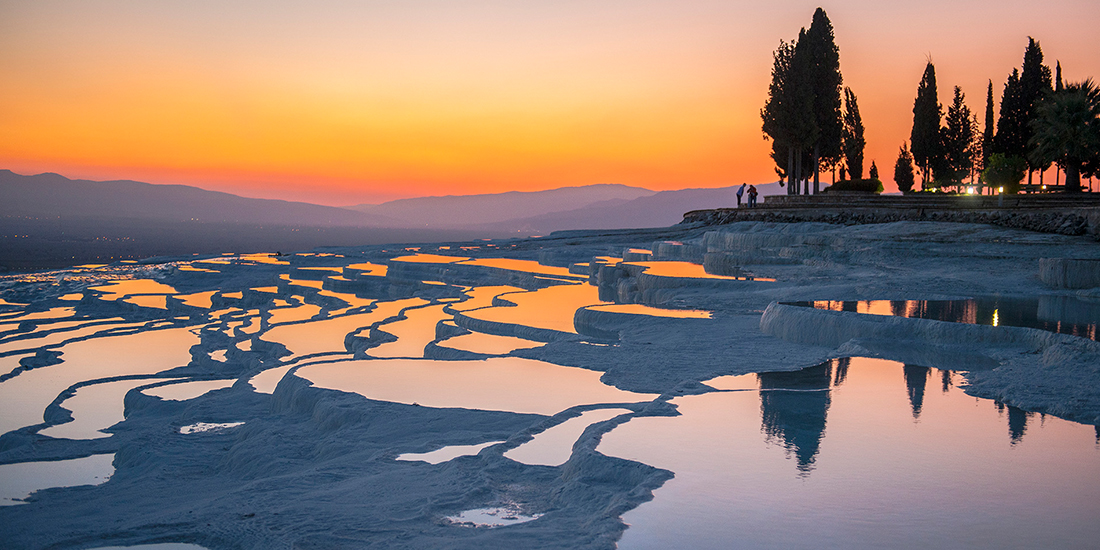 A surreal place called Pamukkale is located in western Turkey. One of the best known natural wonders of the country consists of travertine terraces. For your knowledge, Travertine is a sedimentary rock produced by the deposition of minerals from hot water springs. The rocks look like snowfields in the middle of a green landscape and people have bathed in its waters for thousands of years.
 5. Mount Nemrut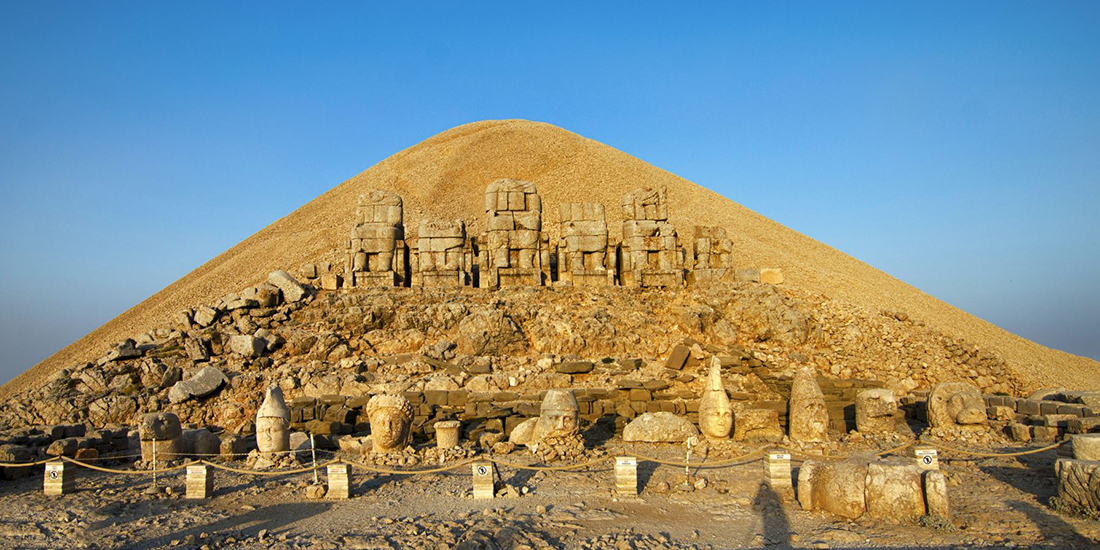 If you looking for something adventurous then you must visit Mount Nemrut located in the southeast region. King Antiochus, I Theos of Commagene built a tomb sanctuary on Mount Nemrut and decorated with several statues of himself, along with various Greek and Persian gods. It creates a creepy atmosphere atop a mountain. It's an archaeological site, the best spot to start if you wish to dive into the history of the place. Witness the huge statues of gods, which may weigh around 6 tons and is 10 meters tall. The best part is to witness the sunrise from the summit.
6. Cappadocia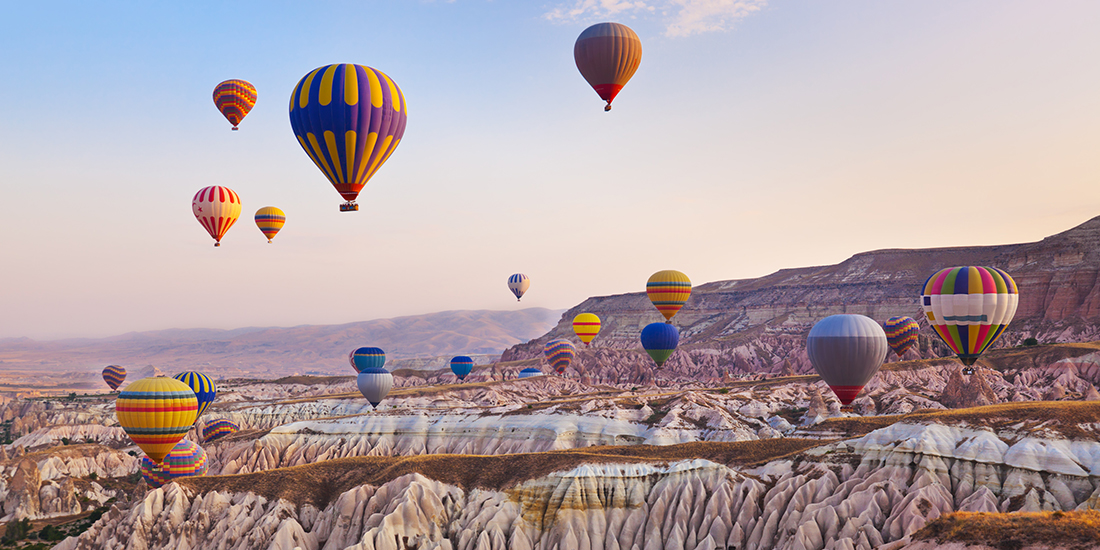 Turkey is nothing short of a paradise, the rock valley of Cappadocia is one such picturesque place in Turkey. A beautiful place located in central Turkey. It is famous for its fairytale scenery and cave dwellings (underground cities) Years of wind and water erosion has led to the creation of remarkable rock formations and weirdly shaped hills and cliffs. It is also home to the underground cities of Cappadocia. Kaymak, Derinkuyu, Urgup, Mazi, and Ozkonak.
7. Pamukkale
One of Turkey's most famous natural wonders, known for the mineral-rich thermal waters. It is called a real "pearl" of Turkey and is one of the most unique Marvelous Places in the world. In Turkish, Pamukkale can be translated as the "cotton castle". The pure white travertine terraces of Pamukkale ("Cotton Castle" in English) cascade down the slope looking like an out-of-place snowfield amid the green landscape. Another reason to visit is the vast and rambling ruins of Roman Hierapolis, an ancient spa town, lie on the top of this calcite hill.
Adventures in Turkey
1. Climbing Mount Ararat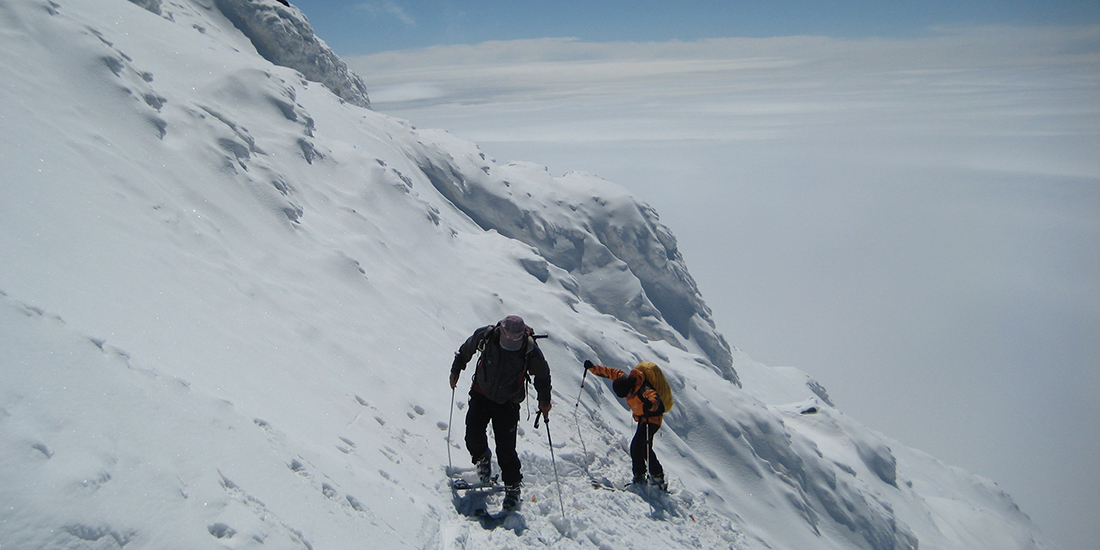 Mount Ararat is a snow-capped volcano in the  eastern edge of Turkey. This glacier is a magnet for peak-baggers. It is very much possible to complete the climb over five days, and anyone in good shape can attempt it, though crampons and ice-axe. You can also take the help of experienced guides, they also arrange the baggage transfers, set up camps, arrange climbing permit.
 2. Kite-surfing in Alaçati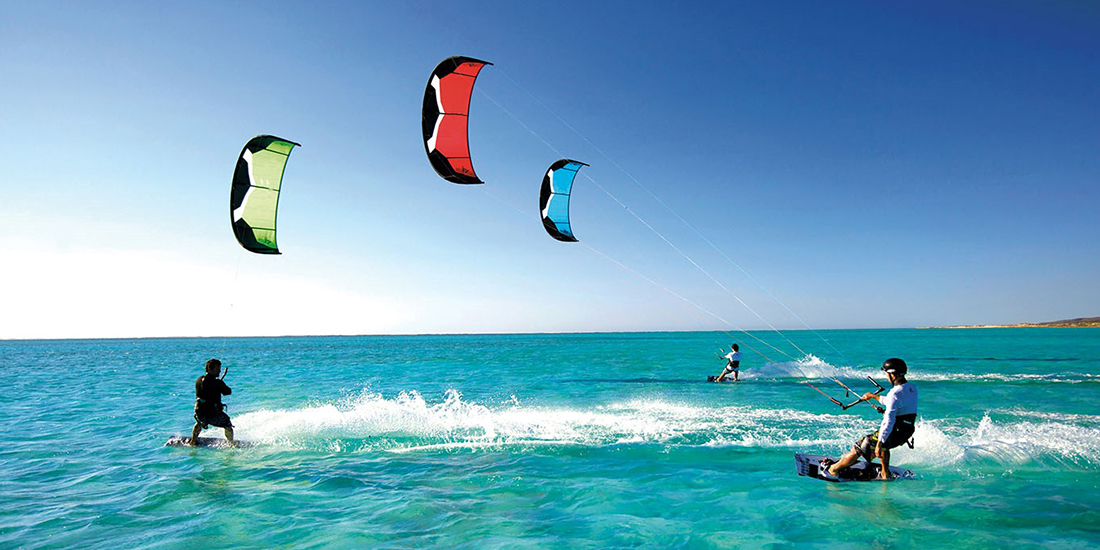 Alaçati is located on the west coast of Turkey right in front of Greece.  A pretty Turkish town with plenty of charm and character.   The warm waters of the Aegean and the steady winds make it an ideal place for fun activities. Alacati kitesurfing is at its peak from May to September. A great nightlife and restaurant dwelling are the highlights. Discover the amazing corner of Turkey's Cesme Peninsula from the sea.
 3. Diving in Kas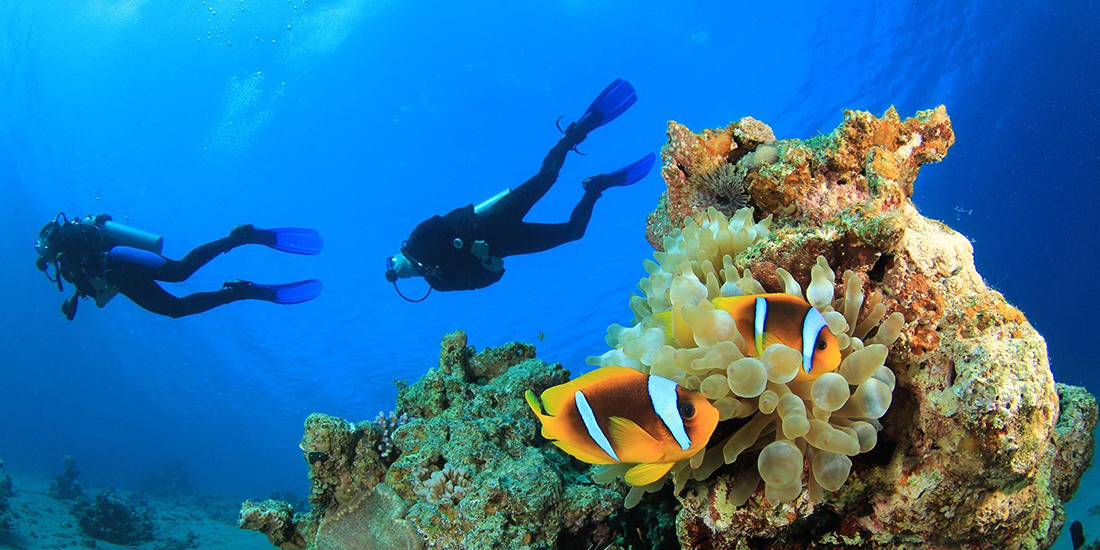 The Mediterranean offers some of the clearest waters. With low tides and small currents Kas is among the best dive sites for an unforgettable experience – especially for newbies. Enjoy the tunnels in the underwater rock formations and freshwater springs. Also witness brightly coloured inhabitants of the deep, which include damsel fish, and oddities such as flying fish.
 4. Unleash your inner adventurer in Mugla
Muğla is a city in south-western Turkey. It has more than 680 miles of rugged coastline. That's why it is home to the country's most popular holiday destinations- Bodrum, Ölüdeniz and Marmaris. There is no other better place to unleash your inner adventurer than Mugla which features mountainous landscapes, rivers, lagoons, and ancient ruins.
 5. Rock climbing at Olympos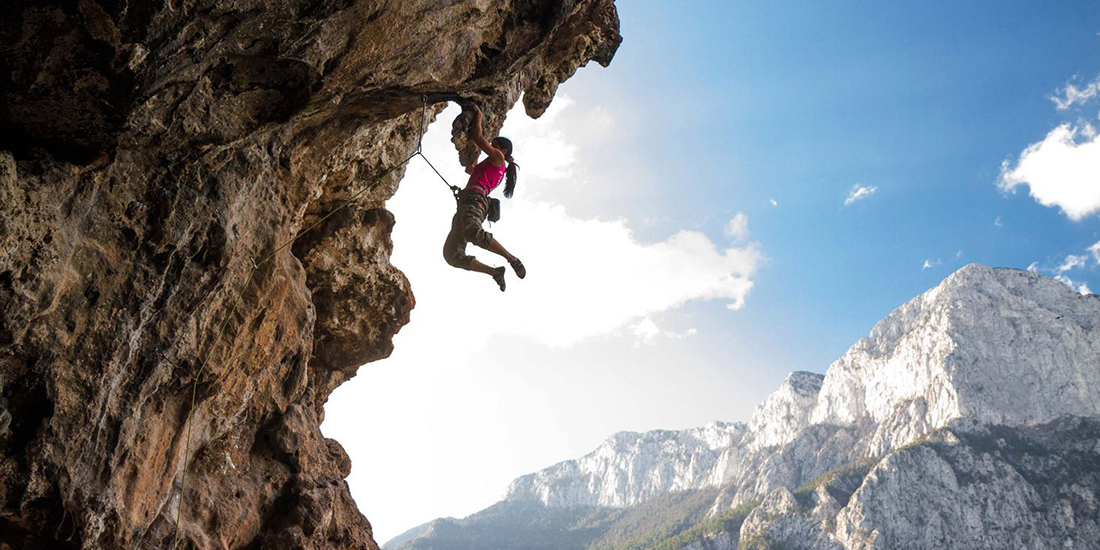 A very important city of the 2nd century BC, is Olympos. This city in Turkey is the choice for beach resorts. The rock wall at Olympos is perfect for beginners, very easy to grip with lots of grooves and cracks. For the more advanced climbers, there are different walls with differing levels of difficulty. 
6. Hiking the Lycian Way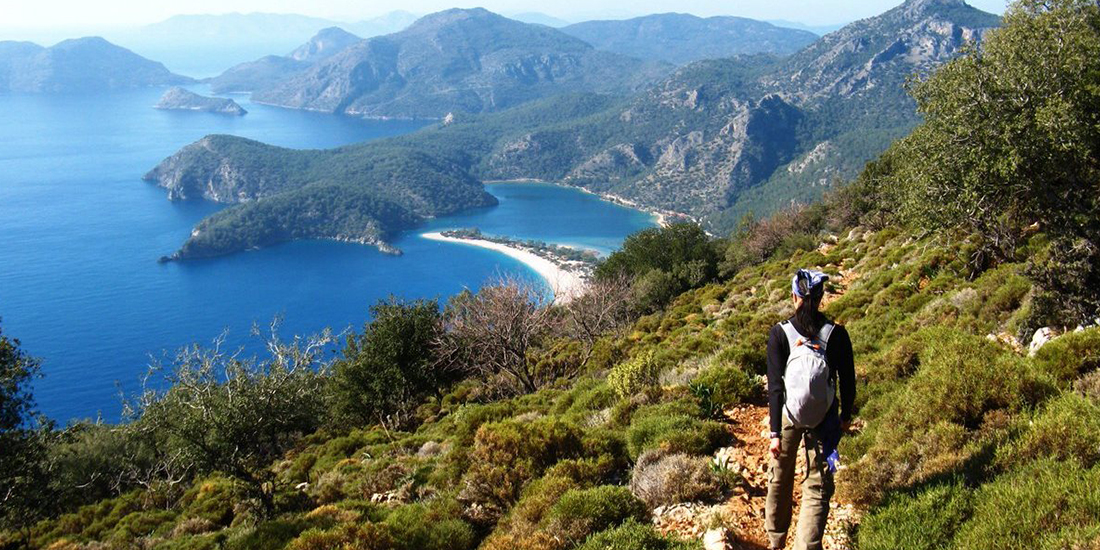 The Lycian Way is located on Turkey's Tekke Peninsula. The entire hike is along with the fantastic view of the coast and mesmerizing azure sea along the way! Sometimes it climbs high into the mountains, other times it is at sea level, it leads through pine forests and along cliffs.
7. Paragliding in Oludeniz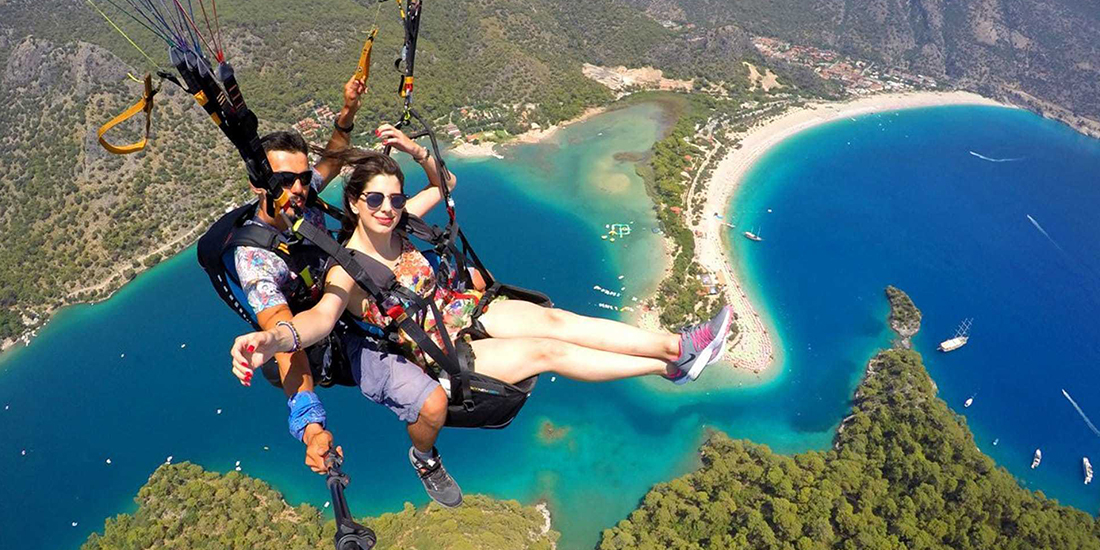 Olüdeniz is Turkey's top destinations for tandem paragliding. Enjoy warm weather, swim at beaches, and experiencing flying above 1800 meters via paragliding. Glide high above sandy beaches and turquoise waters on a paragliding flight. Just go for it and knock yet another item off of your adventure-filled bucket lists. 
I know your excitement is rising by now for a Turkish delight. Apply Turkey e visa now and live your holidays like never before.