As you plan your travel and head towards your dream destination, it is imperative to know what are you about to learn and experience. What could be so special about the place that makes visitors come back is one question which should be given the right amount of attention.
Turkey is dreamy, fairytale straight out from fantasy land and too warm to resist. This country has always reminded travellers that the country is a home away from home. Locals welcome with a cordial gesture and allow visitors to blend and live their life dotted with rich culture and traditions. The locals own the beauty of the country and feel proud when travellers live it with ecstasy.
For travelling to Turkey, you require a Turkey visa. For complete guidance on online Turkey visa, log on to www.ievisa.com. The 24x7 visa specialists will guide you through the quick and easy process of online Turkey visa application.
Allow me to share with you the most epic spots of Turkey. Roll on!!
1. Butterfly Valley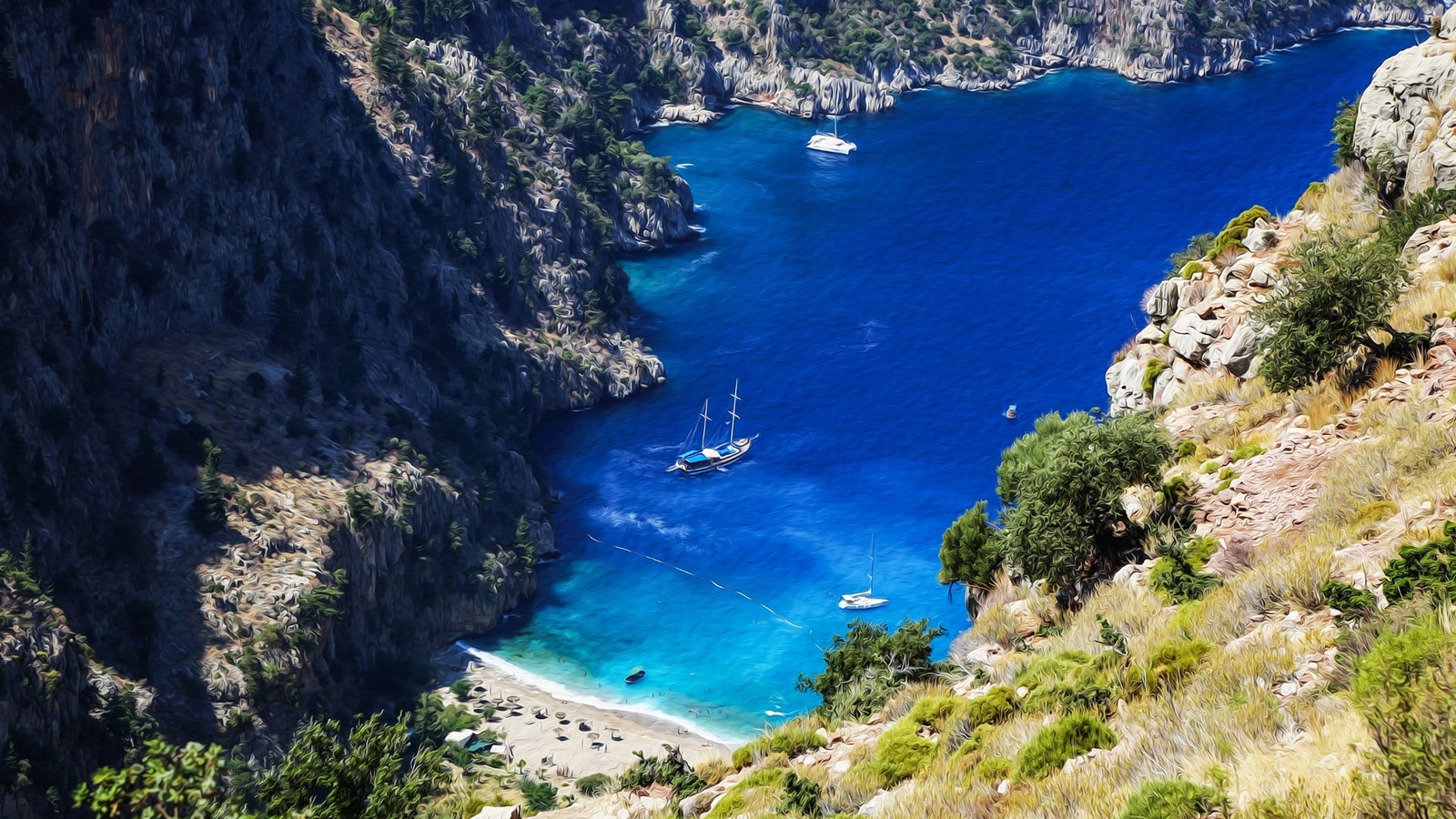 Hop on to a water cruise or water taxi from Oludeniz Beach to reach this serene region. The journey itself is so therapeutic and de-stressing that you would love to stay connected with nature. The fresh air and sound of the sea will take you to a different trip altogether. To add to the colours of this place, you will meet numerous species of butterflies here. These beautiful residents will make you fall in love with yourself all over again.
2. Uzungol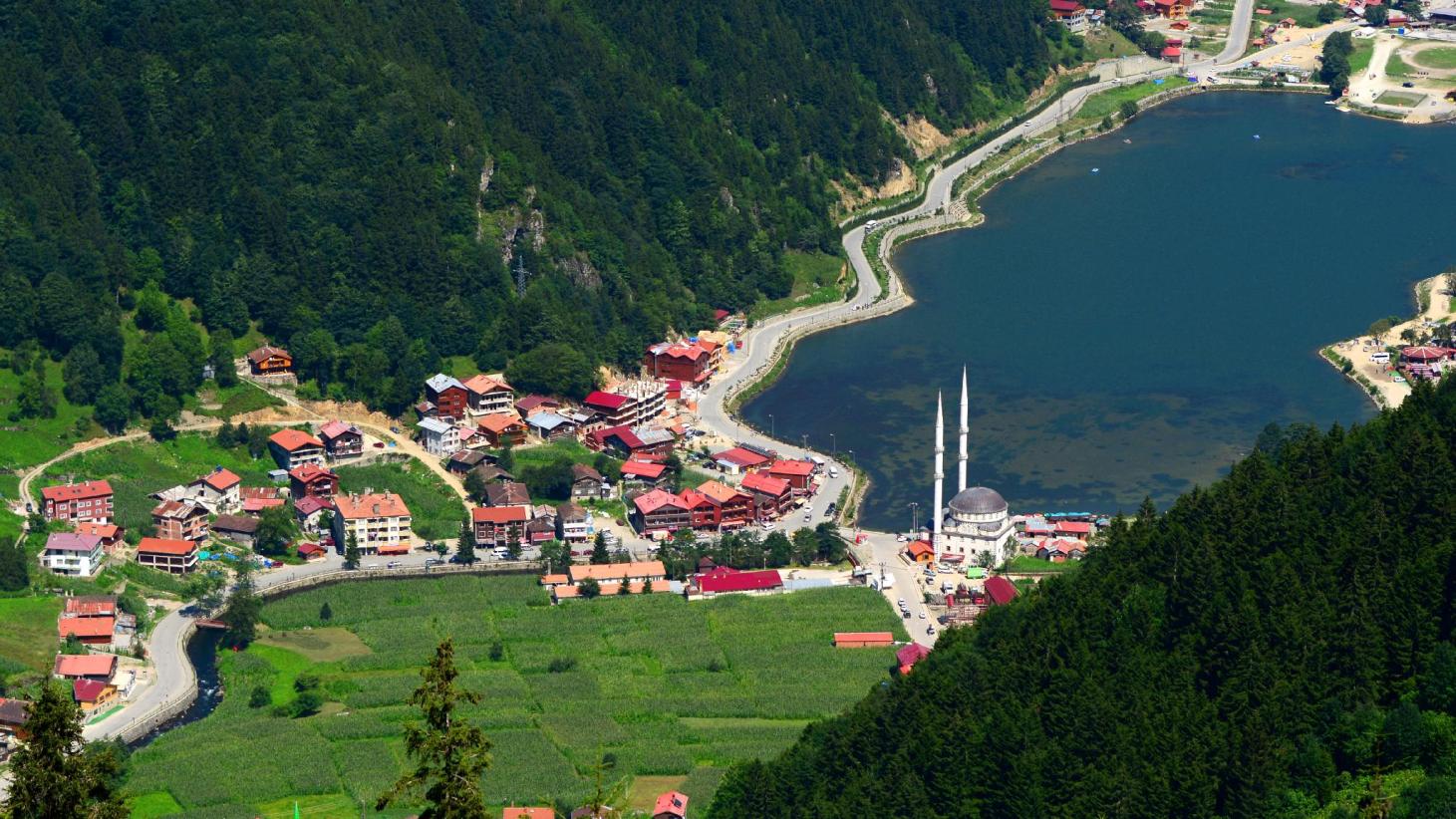 Studded with lake-sided mosque, hotels, souvenirs and forested mountains, Uzungol replicates scenic bliss of Switzerland. It is cemented with a man-made wall that protects the coastal roads from the waters of the 'Long Lake'. Beautiful hikes on the Sonaguli Mountains is an activity which should not be missed. Its an hour and a half drive from Trabzon city.
3. Princes' Island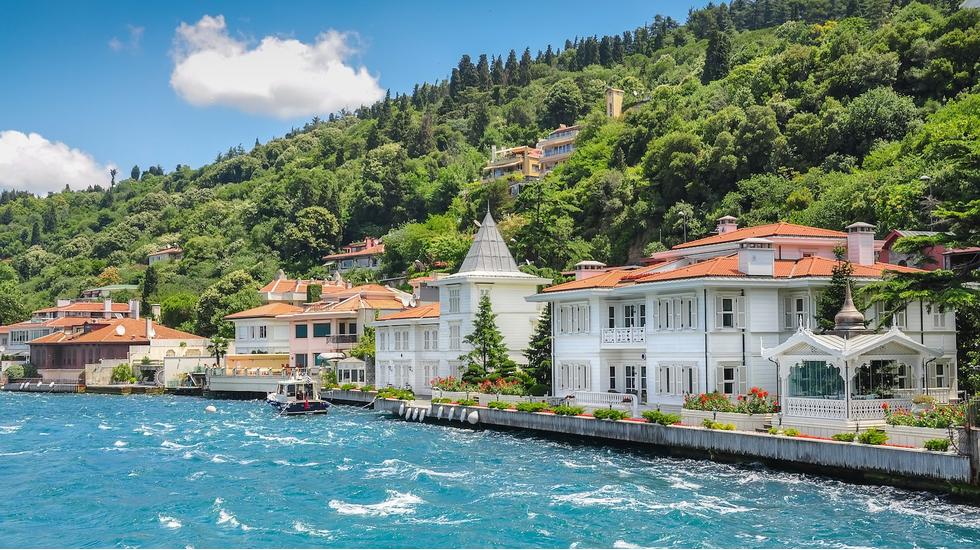 To relive the regal era, this island is a perfect piece of getaway. To commute within this region, bicycles and carriages are available. People love to spend more than a week here. Princes' Island comes as a surprise to travellers travelling to Turkey. It is a perfect peaceful escape. 
4. Grand Bazaar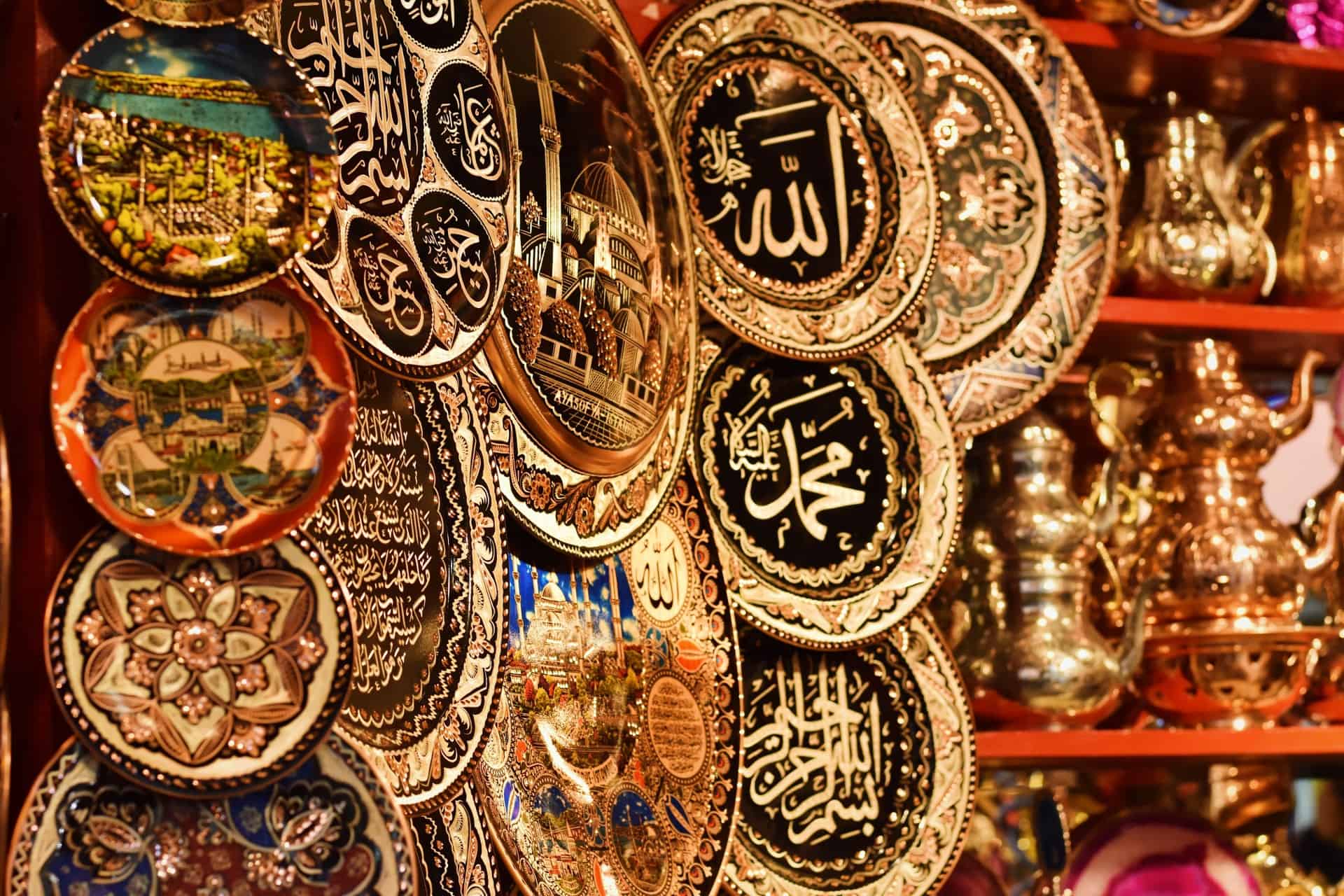 Abundant products are available at Grand Bazaar. Rugs, lanterns, coffee, tea, traditional clothes and jewellery is loaded here. You will find metal chandeliers and glass showpieces exclusively made in the Turkish markets. A day is enough for shopaholics to fill their shopping bags after a handful of bargains. It purely reflects the rich Turkish art and culture.
5. The Egyptian Bazaar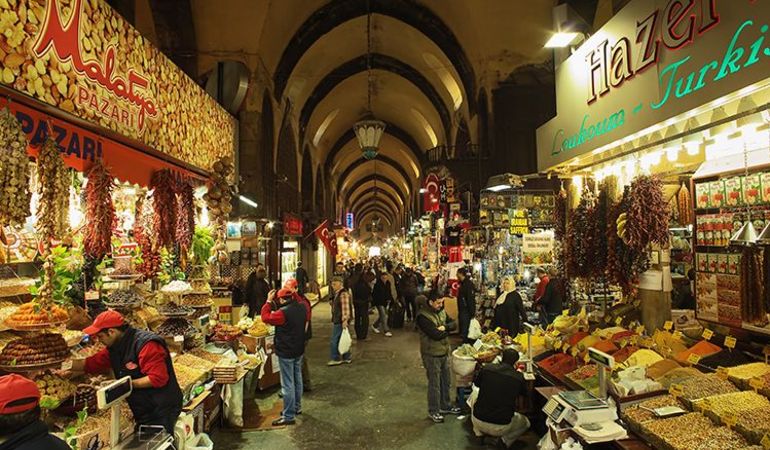 Bazaars are a perfect way to explore local tradition, lifestyle and culture. The Egyptian Bazaar makes Turkey an irresistible destination. Bustling and hustling with unusual items to trade, this bazaar is famous for spices and dried fruits. It is one of the cheapest markets in Turkey if you are good at bargaining.
6. Eminonu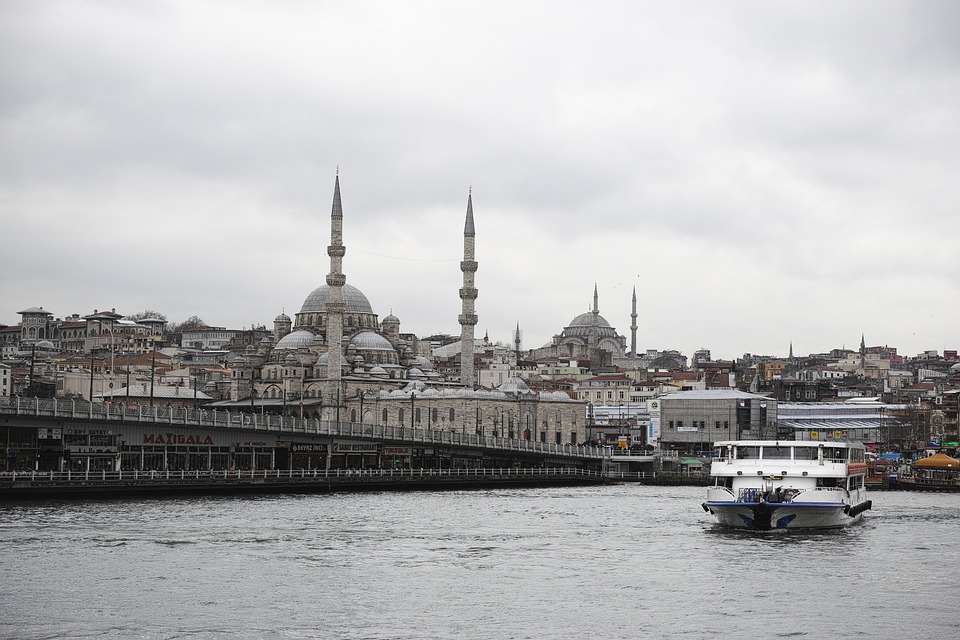 This is a stunner that connects the Black Sea and the Mediterranean Sea. This strait is dotted with night ferry tours. The ferry sets on sail at sunset giving you mesmerising views to admire. You can take luxury yachts for a night tour here as well. The ferries come to life at night where you can dine in the middle of Arabian waters under the blanket of stars. 
7. Ani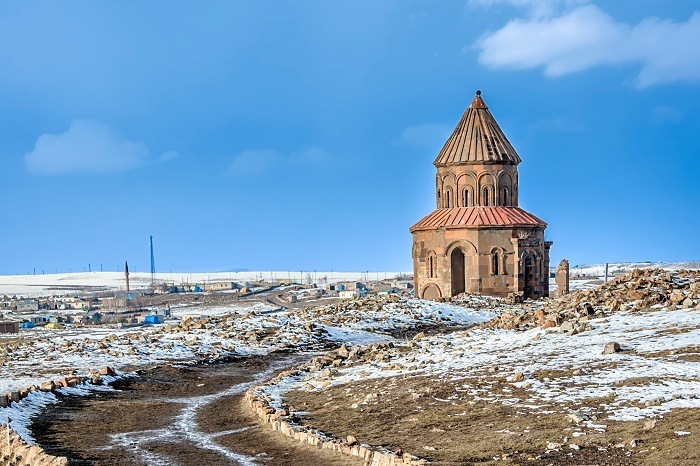 The ruins of Ani have been highlighted in the UNESCO World Heritage sites. This place has landscapes of beauty and serenity to offer. Ruins of ancient churches still reside here. Ani had been abandoned for centuries resulting in the vanishing of ancient civilisations and their lifestyles.
8. Sumela Monastery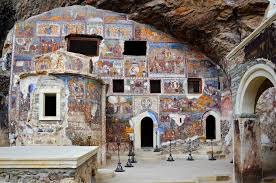 Tagged as one of the oldest monasteries in human history, this 4th-century structure is located on the outskirts of Trabzon city in Turkey. This lonely setting is a delight to watch and experience. Standing stiff on the cliff of Zingana Mountains, this monastery is dedicated to the Virgin Mary. The architecture of the monastery will leave you awe-struck and bring peace to your soul.
9. Cleopatra pools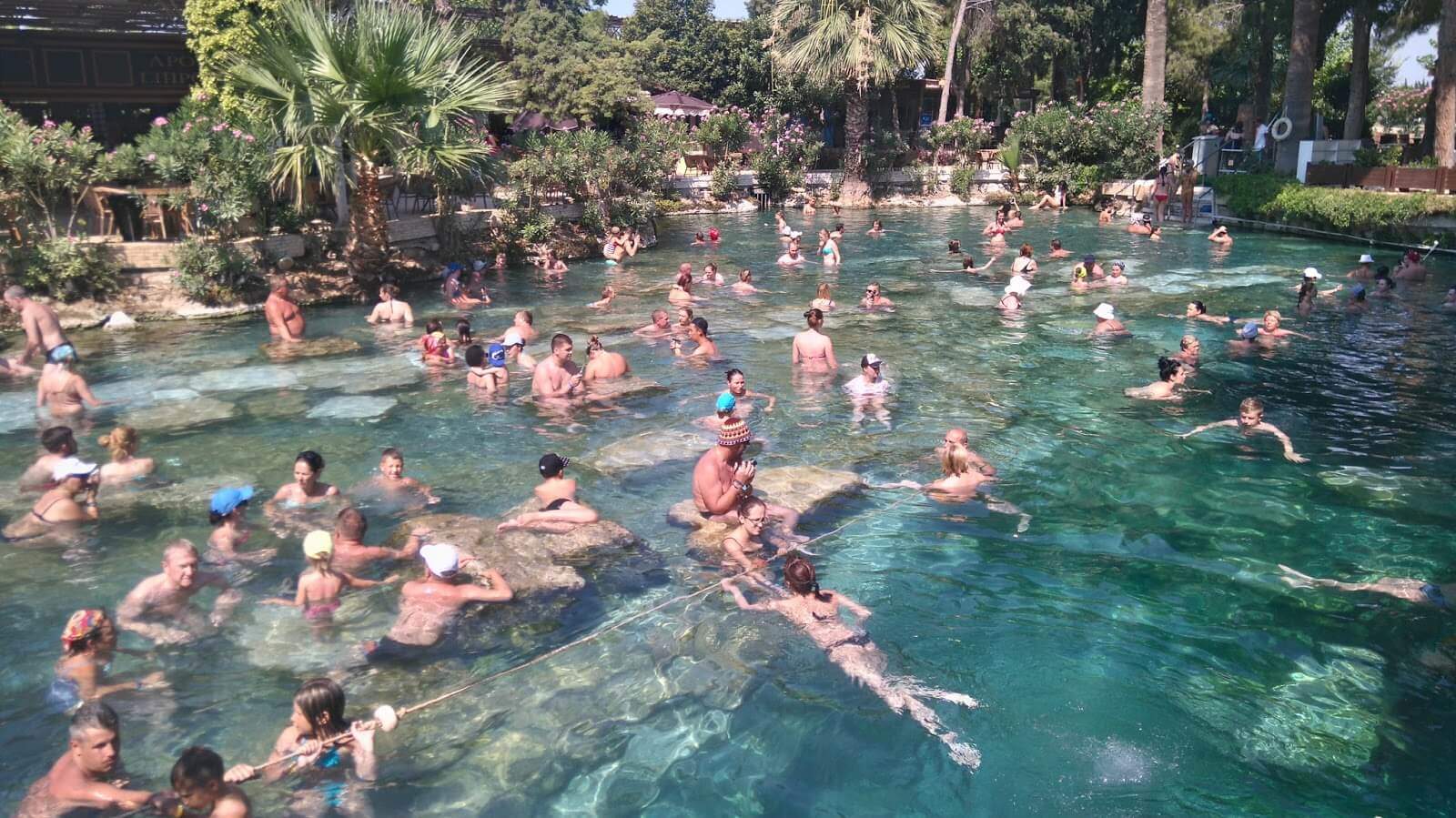 Girl gangs can relive the lifestyle of Queen Cleopatra at Cleopatra pools. Modern facility Spa services will take you on a royal trip of the ancient era. And yes, this is the same pool that The Queen use to bath in. So girls if you are hearing, experience regality here.
10. Fethiye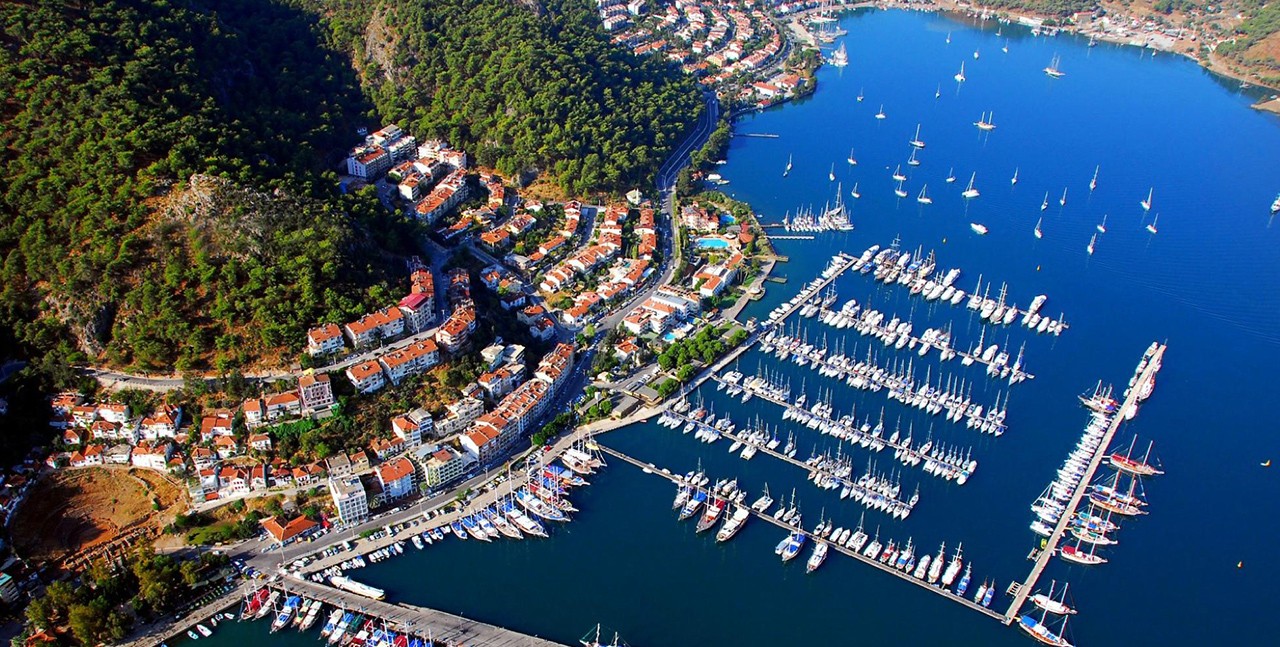 One of the finest natural harbours in Turkey is Fethiye. This spot is for yacht lovers that are mostly dotted in the sea. The Cali Beach, Roman Theatre and The Lycian Stone Sarcophagus are attractions not to be missed in Fethiye. Nightlife is the most happening feature of this region which is loved by many Turkey lovers.
11. Dilek National Park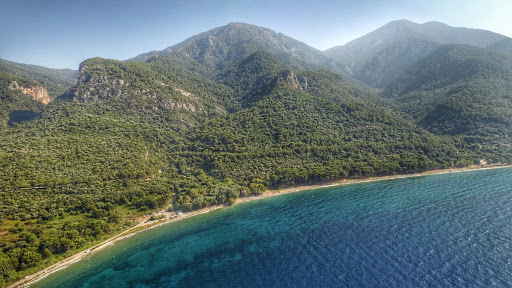 Perfectly placed in between the middle of towns Kusadasi and Soke, this is one of the most beautiful spots in Turkey. The national park is dotted with colourful flowering trees making the sigh nothing less than a fairytale episode. Beautifully set up by the beach, you can even camp in Dilek National Park. This attraction adds potential value to Turkey as a blooming colourful frame of nature.
12. Oylat cave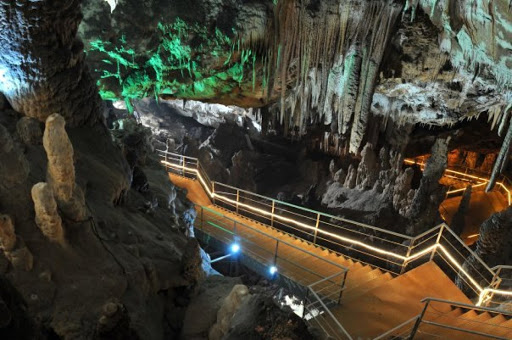 Cave tours are arranged to visit Oylat caves. Ever since 2006, caves were dug up to unearth the treasures of the Turkey land. Visitors get to see natural stalactites and stalagmites here. The beauty of these fossils is one o the best-kept secrets of Turkey. Visitors are left in awe after their cave tour is over.
13. Dolmabahce Palace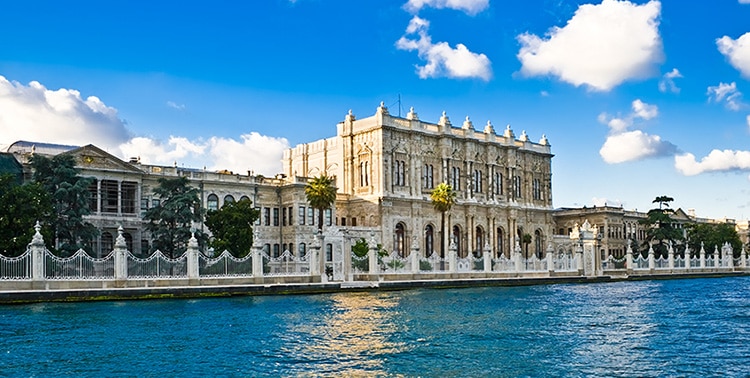 This stunner palace housed Ottoman sultans once but now is open to visitors to sink in its beauty and glamour. With extravagant interiors and neoclassical structure, this sheer marble wonder stands in pride narrating the stories of the sultans and their lifestyles. Dolmabahce Palace is one of the most beautiful palaces in Turkey.
14. Rumeli Fortress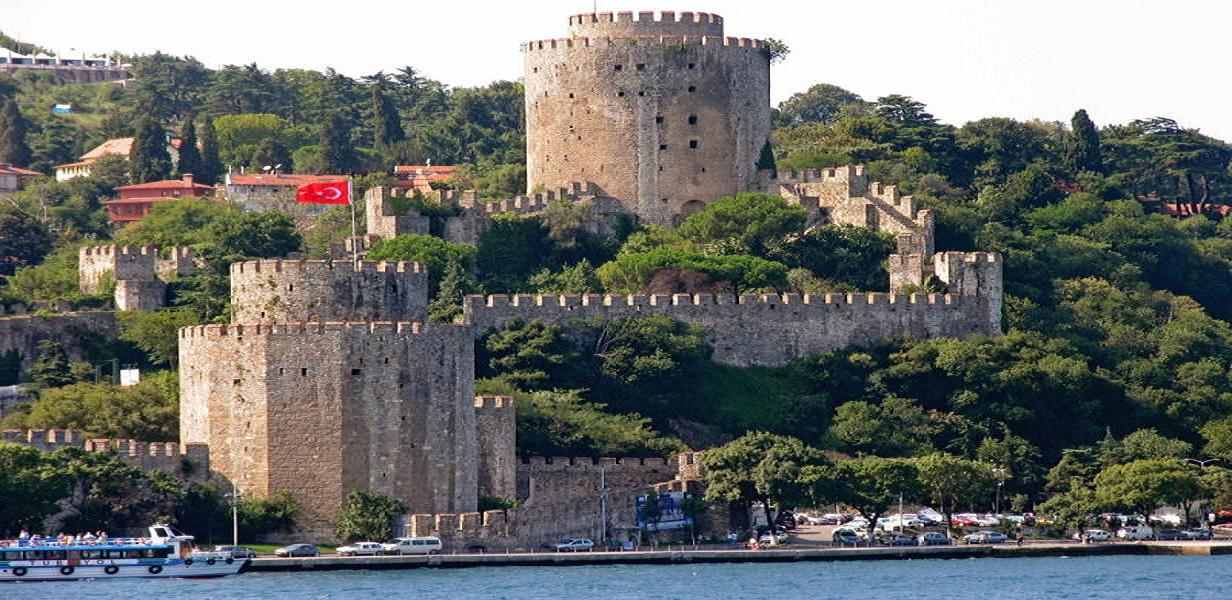 This structure was raised in 1452. On the watery banks of River Bosphorous, this fort spells tough stories of the medieval period. Today this fort is home to festivals and concerts. The fort has 3 large towers and 15 small towers. Also known as Bogazkesen Castle or Rumelihisari, this fort is one of the most stunning attractions of Turkey. 
15. Lara Beach: Fancy Beach Hotels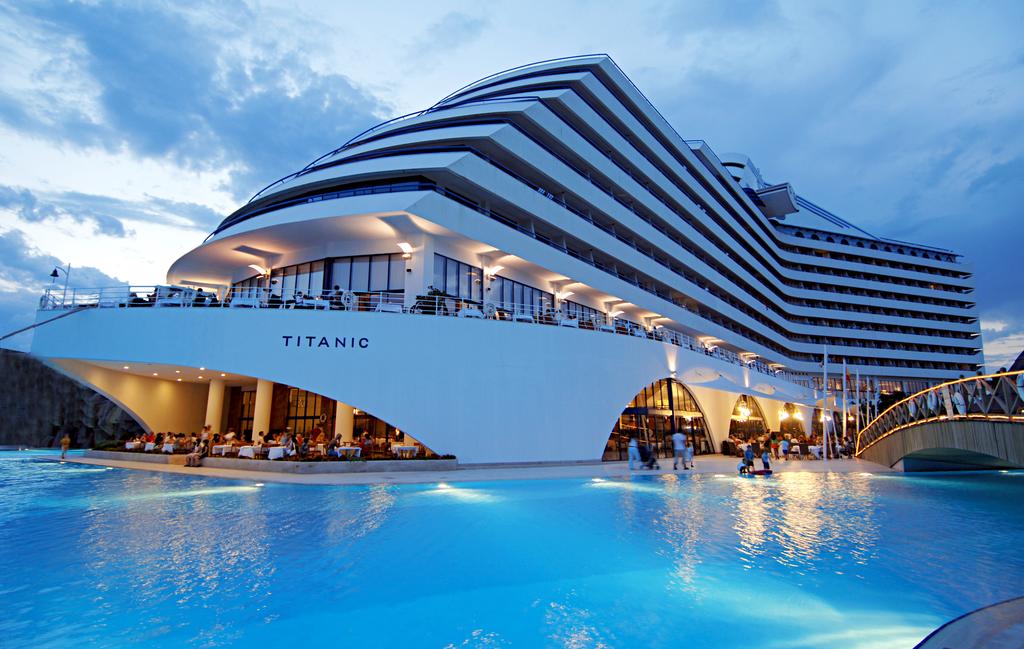 Lara Beach is one of the most pristine and largest beaches of Turkey. This beach in Antalya gives scenic vies and allows you to bask in the sun for hours along its shore. Beach clubs, beach resorts, luxury resorts, beach activities and sports- Lara Beach is loaded with all of this and more. The chain of 5-star properties has made Lara Beach earn a tag of 'Turkey's Las Vegas'.  
16. Konyaalti Beach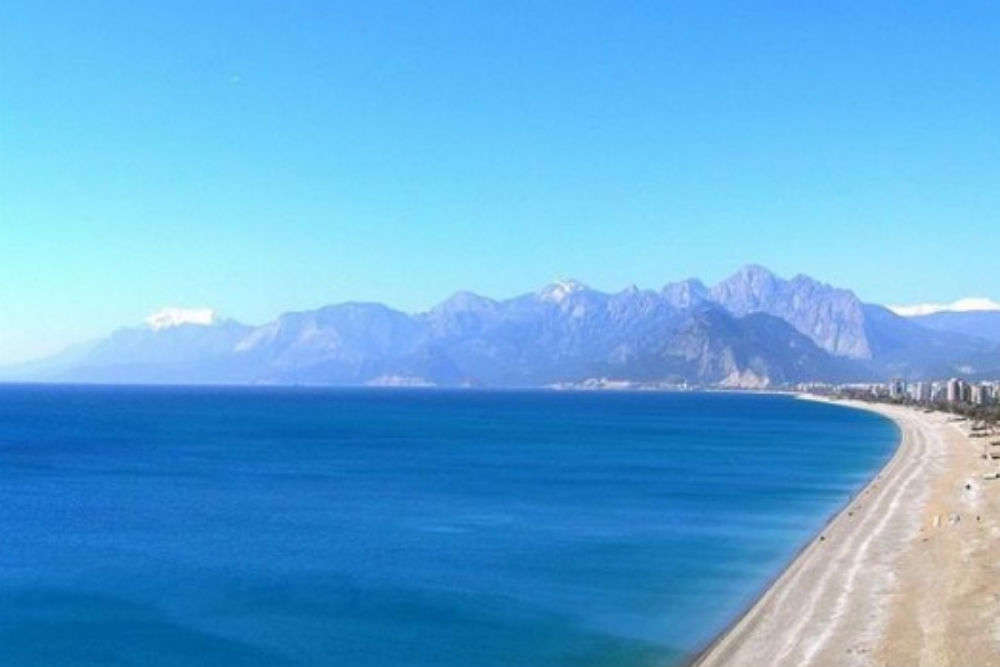 Like The Dilek National Park, Konyaalti Beach is also of significance as it beautifies the Turkish landscape. With pygmy style cafes lined up on the shore pared with lip-smacking Turkish snacks, this place is for those who want to escape to peace and tranquillity. For the adventurous, swimming and snorkelling is loved at Konyaality Beach.
17. Kusadasi Castle

Kusadasi has one of the most iconic attractions that visitors love to visit. Kusadasi Castle was built to keep the enemies away from invading the land. The Ottomans built this castle at the top of an island. Beautiful sunsets are enjoyed by locals and travellers here. The journey to visit the castle itself is endearing and beautiful.
18. Koprulu Canyon National Park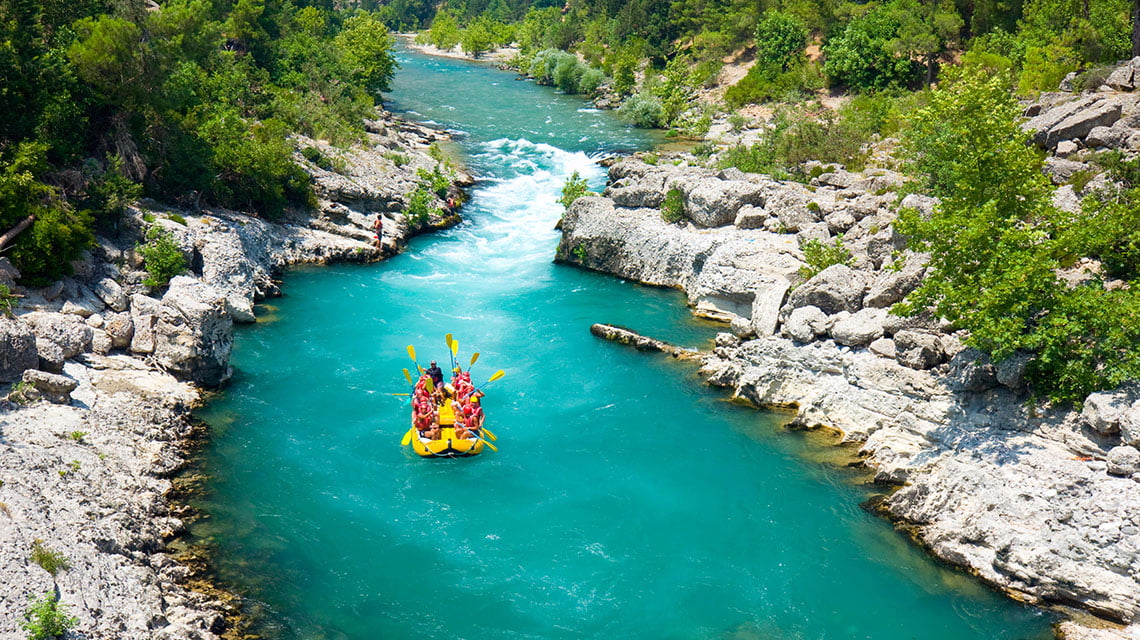 A national park highly recommended for adventure activities like hiking, photography and river rafting. The nearby Oluk Bridge is loaded with ziplines and canyon hikes. Carrying your camera is highly recommended as nature and its beauty is very well-preserved here. The fauna here showcases famous trees like the black and red pine trees and cypress trees. Koprulu is the only place in Turkey where nature is raw and undisturbed while visitors experience high adrenaline adventures and fun.
19. Kursunlu Falls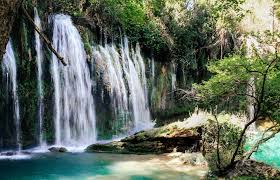 Huge crowds are attracted towards Kursunlu as the waterfalls here is a sight to behold. Shades of natural green and blue paint this natural patch leaving visitors dreamy. Kursunlu Waterfalls sit on a rich terrain of flora. Nature has gifted this place with a beauty that is beyond beautiful. Freshwater tortoises, crabs and fishes are regular residents living here in harmony.
20. Town of Avanos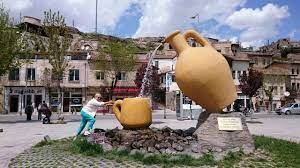 On the banks of river Kizilirmuk is the pottery town of Avanos. The sand from the red river is used to create pottery. So the items which you will find here will be magical. While you plan your travel, make sure you visit Avanos on Friday as the local traders come out to sell their creations. Pottery items, items of clothing, jewellery, household items and carpets are some of the items which you will not be able to resist to buy at reasonable prices. 
If you are looking for Turkey visa, log on to www.ievisa.com. Our visa specialists will get back to you within few minutes after you drop a query.
Travel Safe!